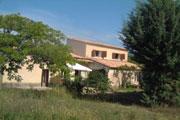 for DIRECT SALE by PRIVATE OWNER! These
villas
sits in over a very attractive parkland of lovely
southern
french countryside:
VIDEO SHOW
is great! The whole of these attractive residential area has close-up views of the
TAIN L'HERMITAGE
hills and
southern
Ardèche
mountains all around. Our
southern
region (called Rhone Alpes) comprise small towns like
Tournon Sur Rhone
,
Privas
, the beautiful
Saint Agrève
,
Annonay
,
Joyeuse
, and very famous
Vallon Pont d'Arc
, close to renowned
Grotte Chauvet
(the very old cave).
Let's start now with description of two villas... here first model:
At the end of a long driveway, this villa is set well back from the road. The entrance to downstairs is directly into the kitchen. The kitchen is big and square and well equipped with units and appliances. It has a back door out onto the tiled terrace with built-in barbecue, with a striped awning to pull down in the heat of the noonday sun. From the kitchen windows you have lovely panoramic views over wonderful hills of Tain l'Hermitage all around villa.
Then there's a gravelled area where a lovely olive tree has pride of place. The beautifully light and spacious sitting room has a wood burning fire in the corner and a door to the terrace, so you'll be comfy here in all seasons. As you are looking for some villas southern France for sale, you could compare this one we have for you and should probably appreciate...
Outside this magnificent contemporary french property there is a large garden to the side and back of the house. Round to the other side of the house, there is a long external staircase that leads to the lovely decorated mezzanine upstairs.
Amidst villas southern France in this listing some lovely types are exclusive models like this one you can see on photo show.
Let's continue here below the description of second example of villa for sale:
If you like the idea of a quiet neighbourhood close to the centre of the bubbling village of La Begude de Mazenc take a look at this opportunity to relocate here in southern France: shops, bars and restaurants are in easy walking distance.
You step up to the front door and go into a wide, bright entrance hall. There's a fitted kitchen and a dining area, which itself is part of a very spacious open plan living room. Everything is beautifully light as there are several wide patio doors and windows looking out to the terrace and the garden.
The double bedroom on this floor has its own shower room and toilet. Upstairs, there's another bathroom and separate toilet, and two bedrooms with jacuzzi bath, one leading out to the raised terrace – a private, walled area above the garage, where the southern sun will shine on you all day long – and there is also a roof terrace above this, so lots of space for outdoor living.
For a better information, you can find here below few other

villas southern France in Cannes
villas southern France Cannes
villas southern France Menton French Riviera
villas southern France Nice
villas southern France Monaco
I am convinced that all these villas southern France should fit your needs as they make two of the most desirable homes in the southern French area!
Moreover you can BUY DIRECT to the owner! (the seller PROPRIETARY)...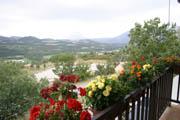 ---