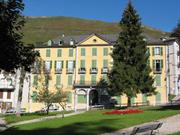 for sale by OWNER. Peek
VIDEO CLIPS
of this SUNNY and QUIET
PROPERTY
! You should be convinced you'll love living here in a french southern
house
! Enjoy those lazy lunches and balmy evening barbecues close to
Aix en Provence
...
This little villa is located in a typically Provencal village which has grown around the ancient feudal castle built on a rock in the 7th Century. The village has been inhabited since the earliest times and evidence still remains as to the Gallo-Roman civilization with settlements dating from 700BC up to the barbarian invasions of 750AD. Amongst the many interesting things to see locally you will find the fabulous 18th Century Albertas Gardens inspired by Lenotre with fountains and statues, the parish church in Romanesque style, the 12th Century Chapel of Notre Dame de L'Esperance, the Chapel of St Anne which is probably the oldest in the southern France, and last but not least the castle in the village centre.
The pretty villa south France has accommodation over two levels. To the ground floor is a living - dining room with open fireplace, an equipped kitchen and a lavatory. There's a bathroom up here already with a superb outlook over to the mountains, and as you go up the next flight of stairs, you are treated to magnificent views of another of the local villages.
To the first floor are three bedrooms and a mezzanine, which could double as a bedroom. There is also a lovely bathroom with a jacuzzi bath and toilet. The first floor landing leads to a big dressing room, which would make an excellent en-suite. A double garage completes the villa. Externally there is a charming terrace and a small easily managed garden with a variety of shrubs and trees.
This villa south France would make a great base for exploring Provence and the French Riviera (Nice) or Saint Raphael. There is nothing better then packing a picnic and taking off in the car to a beautiful medieval hilltop village to wander around Avignon in the narrow and timeless streets and feel as though you are a million miles away from the hustle and bustle of every day life.
How can you not want this villa south France!!
---
villa south France Pyrenees (south west region)

villa south France Menton (French Riviera eastern region)

villa south France Monaco (Cote d'Azur region)

villa south France Gap (French Alps area)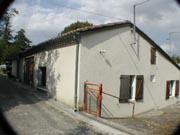 ---