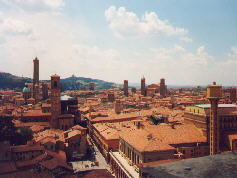 on
VIDEO SHOW
: A FRENCH architect OWNER SALE DIRECTLY these houses in a GREAT location: the SUNNY
FRENCH SOUTHERN
. Discover wonderful models: you'll certainly love living here! Architects can offer you a superb selection of
villas
and
properties
through the best of the region. Just get in touch!
French Provençal architects build genuine Provencal Villas south France since many years. Their models are probably the more beautiful estate of the country: take a look for example on video show at how large are windows. Observe nice roofs edges too, showing (typically called) "genoises" who you can find only on models located here in our French south! Isn't they a nice example?
No one should ignore that here in France villas are usually build by architect because future owners gladly trust a renowned professional. That is best way to avoid concerns about choice of specialised building materials or worries in designing villa plans. Reputable architect in south of France always seek quality elements to materialize houses and villas on demand including a very large swimming pool (pools) and often a jacuzzi bathroom in a pretty mezzanine.
In Vaucluse and Var regions, villas south France are built on special concrete: a special mixed compound including granite and stones of different colours. That's why houses and resorts in the region of the South of France offers a wide range of special look! Really... You should compare on the photo show!
Here in south wood make often a special effect too, because some architects use this pretty material within villas roof: look at sample here below! For further details please see also photos of these southern French properties views and you will be surprised...
Let's take another example regarding the aspect (the look) of villas south France in Languedoc Roussillon: sometimes the beaches of the Mediterranean sea are very close to villas... So the roof is covered with protecting red or yellow tiles called "tuiles romaines" finishing roof corners with typical "génoise". This is a very common feature in old villas based in the former fisherman harbour of Saint Tropez and south Ramatuelle.
Also some villas in Drome and Ardeche region own too this peculiar look concerning the roof colour...
Ultimately, within French Riviera region, you will find some very ancient villas south France renowned for their natural beauty coming from past time and centuries... But anyone know: genuine look is a matter of personal taste!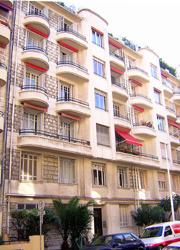 ---