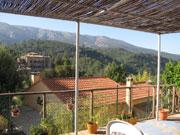 FOR SALE BY OWNER NOW for YOU! A wonderful
contemporary french property
in the sunny
south
.
VIDEO SHOW
should convince you'll love living here!
Sisteron
and Mont Ventoux during the long summer months are lovely and clean places to permanently relocate to Provençal
south of France
...
You won't believe where you are when you visit this property. It could be in the middle of nowhere, surrounded by trees and land. But, you're not so far from Serre Ponçon lake close to Sisteron, only 25 minutes from the centre of Gap - the biggest town in the southern Hautes Alpes! (Haute Provence)
This low cost villa is one of the most wonderful properties in Gap amidst all Provençal villa south of France available on the marketplace! When you look at the home windows that there are here, you'll appreciate the amount of light that your cosy villa will benefit from south orientation. And, of course, you'll be able to survey your cosy kingdom from all sides of the house.
There are three good sized bedrooms inside this villa, a very pleasant bathroom with a walk-in jet shower and jacuzzi as well as a bath and two basins, and a separate toilet. There's a trap door with a pull-down ladder into the attic, where the floor has been concreted and a wonderful mezzanine is waiting for you!
If you enjoy owning a villa with a large and great swimming pool, the delightful pool here is in its pretty, paved surround at the south of the villa. There's also a summer kitchen next to the big pool house, with a bar where you can just picture yourself pouring out the pastis! (depending on your wishes...)
This villa south of France own a large garden which encircles completely the property, looks out over vineyards, and is home to a walk-in bread oven.
The garage, with electric door, has a raised storage area, and there's room for a second car on the paving in front of the villa, inside the entrance gates at the south of the villa. There's a gravelled area here, too, with an even better olive tree – it produced eleven litres of oil this year!
If owning a place in the sun on the edge of the pretty Gap Provencal village is on your agenda, then this could be the villa south of France just made for you!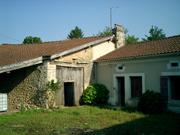 ---