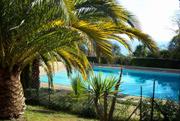 on DIRECT SALE by PRIVATE OWNERS in
French Riviera
: SEE
VIDEO SHOW
! Peek at these french
villas
located on tranquil southern
France
. A great opportunity for you to get into warm and sunny
South
.
As you can see on photos, the area around La Batie is beautiful, and the village itself is idyllic. With mountainous views, Provencal climate, fields of lavender, wheat and sunflowers, what more could you ask for? The good news is that these three villas southern France for sale are not at all far from the towns of Aspres, Veynes and Chateauneuf du Pape (about 25 minutes by car), so shopping and schools are not a problem!
Here in south of France villas based on Provençal area are quite expensive but pleasant also: these furnished villas for sale are a recent construction (1999), and has been built using the best local materials. They sits in their own spacious garden, and benefits from a supposed 365 days of sunshine per year. Walking down the long gated driveway, you can see why the owner chose the plot on which to build his dream villas in south of France! The property itself has three area including for each an indipendent villa with an enormous swimming pool...
The central section of third property is the old, stone house. The wings are more recent additions. You can access the property from lanes at each end of the driveway and there's ample parking space in the courtyard in front of the first villa. There's also an enormous garage facing south.
Above the garage is an independent mezzanine lodge, accessed via its own external stone staircase. It's fairly compact, with a terrace, a small lounge with a kitchen area, two bedrooms, a shower room with jacuzzi bath and toilet, plus a sizeable storage cupboard. It needs redecoration and a tender touch here and there.
If you buy in south of France villas for sale, those presented here on our listing, should fit your needs: second villa is built on the south of a very beautiful stylish Art Deco building. Its gleaming white walls and the original black wrought ironwork fit in perfectly with its horticultural surroundings. Facing full south and on the angle of the properties, so enjoying both east and westerly open views, this newly renovated 2 bedroom villa is light and sunny.
The original parquet floors have been retained in the two bedrooms and both these rooms enjoy full length French windows opening onto 'Juliet' balconies as you can see upstairs on mezzanine photo show. The lounge, kitchen, bathroom with jacuzzi and separate WC have newly tiled floors. The kitchen is reasonably well equipped and there is adequate cupboard space in a villa of this size. In addition, there is a cave for that extra storage absolutely necessary when buying house.
Southern climate surrounding these three villas is acknowledged as being one of the main draws to the region. Average daily temperatures here in South vary between 8 degrees Celsius in February and 26 degrees in July.
All in all, southern regions of French Riviera (Cannes and Nice) are best areas to invest your money if you are looking in south of France villas for sale.
---
---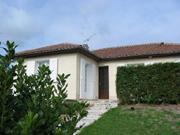 ---