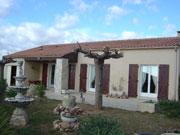 for SALE DIRECTLY by OWNER. A great
VIDEO SHOW
bring you inside this ENCHANTING
villa
that lies in a quiet PROVENCAL South French. If you come to see this very special
villa France
you will discover a wonderful residential area just outside this little village only ten minutes away from
Cannes
.
When you will arrive here in south of France real estate agents and realtors should help you in finding your future villa ready to live in! They also help you finding in this listing all other regions of France suggesting any sorts of villas for sale: there's properties in all regions of France and departments including Normandy, Brittany, Aquitaine, Provence, and the Languedoc Roussillon (on south west side). From chateaus, Chateaux, farmhouses through to villas.
You can find in this section a wide selection of properties and villa for sale in France. Please take a look at the most desirable property of the Southern French villa market we have now. Here a good example we can suggest:
This villa in France is situated on the Provençal southern surrounds and is finished to a high standard. Internally, the accommodation consists of a living / dining room, a well appointed modern open plan kitchen, two bedrooms, a shower room and a bathroom with jacuzzi. Lovely tiled floors and large windows give a warm and light feel. The villa also benefits from a wonderful mezzanine, a cave and a garage. A pretty terrace and small garden complete the picture. There is direct access to the garage from the house who represent a good opportunity of real estate south of France!
The garage is at the back of the property and can be accessed from two lanes. It is part of a huge lower floor, giving on to the garden through a covered terrace and offering scope for a garden room or downstairs lounge, without interfering with the massive storage area. This could be made absolutely terrific without too much effort. You could also build yourself a swimming pool, to replace the small above ground one the owners use at present.
This villa in France is only ten minutes away from the city of Cannes, and you enter a totally different landscape, filled with vast hillside pine forests, deep gorges and ascending mountain ranges. The area surrounding this villa is dominated by one of the most spectacular sights seen in France, the St Victoire Mountain. As the clear Provencal light catches the peaks, it is inspiring!
Anyway, this villa has all the makings which can 'realise the dream' for someone looking to permanently relocate to the south of France! Just peek at wonderful surrounding of this villa in France!
As we update this section frequently, if you need keep informed about all our latest villas in south of France for sale, please don't hesitate to subscribe to our monthly newsletter.
---
HERE A SELECTION OF VILLA FRANCE SOUTH EAST (the Provençal Mediterranean French)
---
ANOTHER SELECTION OF VILLA FRANCE SOUTH WEST (Atlantic southern French)
---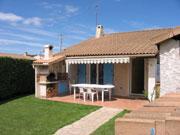 ---