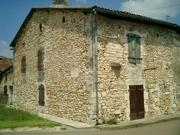 from OWNER is it your DREAM? Take a look at VIDEO CLIPS showing plenty details of these wonderful
properties for sale south west France
.
A house based in south of France is often sold with a "compromis de vente" : this is usually the first document you will sign, though you may be asked to sign a "promesse d'achat", especially if you are making an offer below the mandated house price. This shows the vendor your commitment to buying at the offered price.
The compromis is legally binding and is therefore a very important document when buying house France. Make sure you see the plans of the property and its land ("plans du cadastre") before you make an offer or even you decide to buy home!
This is the time to raise any conditions you require that would enable you to withdraw from the sale! For instance: your failure to obtain a mortgage, negative results from home surveys, or failing to receive planning permission to convert house outbuildings. Such buying conditions should be inserted in the "compromis" as 'clauses suspensives'.
This document is like the first draft of the final contract. Basically, it sets out the details of the purchase (what you are buying) and those involved in it (the seller and the buyer) as well as showing how much you are paying (including the fees). It has to be signed by both buyer who accept buying house France and seller.
Once the compromis is signed by both parties, it is returned to you, the buyer, and you then have a seven-day cooling off period. During this time, you can withdraw from the sale without penalty but the vendor cannot.
If you have agreed to buy the house, you should change your money (if you are buying in Euros - see how buying in Sterling).
When the cooling off period is complete, the contract is binding on both parties and then the deposit is due. Very occasionally, deposits can be required sooner but this is rare: please consult a French property specialist if you are asked to pay before this time.
After you have decided on the house you want to buy, contact the selling agent: don't forget! you will also have to pay the French agent's fees and these can vary from 4-15 per cent, though 7-8 per cent is more common!
Ultimately the process of drawing up the compromis can begin immediately. However, you should expect the compromis to take 3-4 weeks to arrive after buying house France process is engaged.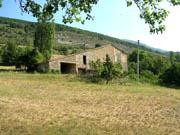 ---