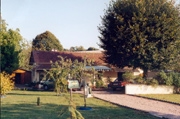 by OWNERS. Here some nice
VIDEO SHOW
of SUNNY and
CONTEMPORARY
PROPERTIES
located in the pretty french
south
area. Set in one of the most photographed warmest villages in the
Drome Ardeche
region (
Vallon Pont d'Arc
) these
properties
are certainly in a sought for future owner.
In summer the small village of Dieulefit (close to Die, Nyons, Saillans and Vaison la Romaine) is busy with visitors and its narrow streets, brimming with pots of scarlet geraniums. Many homes host little shops selling local craft work and pottery. There are also a range of small restaurants in the village too – perfect to enjoy a leisurely meal out and a glass or two of the local wine! Avignon is not so far from there... only half an hour drive...
If you are searching for buying properties in France, please take a look at two luscious properties we have here:
First house is tucked away down a quiet lane within a kilometre of the village centre (Vaison la Romaine). There is a driveway off of the road which leads to a garage at the back of the property. Inside the house is all on one level. There is a kitchen, large living room, two bedrooms and a large bathroom with jacuzzi bath and separate WC. Internally the property is showing a great look! The main gardens to the house are set to the side, with a pretty terraced garden leading off to a walkway covered with vines. This leads up to the main area of garden which is mainly lawn.
Second house amidst properties for sale south France available now is located on an imposing site at the entrance to a lovely thriving provençal village in the Drôme Provençale:
From the front door, also set into an attractive, windowed arch, you can see the whole length of the house, all beautifully tiled and pale cream painted throughout. The living and dining room has a corner fireplace and is bathed in natural light. Two very sizeable wood- floored bedrooms look out across the little village street, then there's another lounge with its own fireplace and the second dining area with that view!
There's a bedroom off to each side, a separate toilet and stylish bathroom, then an open kitchen with mountain views. If you were to put in a staircase to the enormous attic with its fabulous beams you could even create another whole floor up there! And even build a fantastic mezzanine!
One of the main benefits of these properties for sale south France is their location very close to most southern of the sunny south of France: indeed, because of short distance from the sea, Saint Tropez and Cannes beaches can be reached within two hours drive only. With the benefit of the picturesque village just on the doorstep it will always be a popular location for retirement, leisure and relax.
If these properties for sale south France sounds appealing then call for an appointment at the earliest opportunity.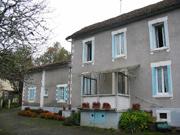 ---