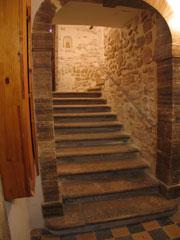 by OWNERS. This
VIDEO SHOW
should enable you to make an even more informed decision about all
properties for sale
list on listing here below. For example, these traditional
Provençal villas
situated in private park with close beach are available now on
sale
.
Our sale reputation was built on the very highest levels of service, taking our clients through the whole process of buying properties in France and targeting in south of France property search. If you haven't already, you should definitely seek our advice before buy a French villa in South of France. Please contact us if you would like to view quoting these southerly properties. Here some typical sample of pretty properties available at the moment:
This Provençal property for sale in Buis les Baronnies, (Provence) come full furnished. It has a 60 square metre garage, 4 bedrooms, and a separate workshop, and this might form the basis of a business – perhaps selling antique furniture or works of art. The thought comes to mind because of the south location of this property, on the road leading into a sought-after village on the tourist route around Mont Ventoux.
Often in south of France properties for sale in Herault Languedoc are more expensives than in the north because you pay for our pretty Mediterranean weather! Here another example:
Just a stone's throw from the gardens of Vaison la Romaine and Orange, this is another lovely property with the added advantage of a peaceful courtyard garden of its own.
It has covered parking for three cars and still has space for a three bedroom house on the first floor with large lounge and kitchen-diner and bathroom and wc. There are also two Jacuzzi baths (yes... 2!), one above and one below each with its own access, which could also be re-integrated into the house itself. It is centrally-heated with a boiler that can burn either wood or oil and is totally ready to move into (because fully furnished).
If you research in south of France properties for sale in Gard region we have here any traditional houses you could ask!
Last property for selling we suggest here below is well kept and the building sits within landscaped gardens. Internally, the accommodation consists of a large living and dining room, mezzanine, kitchen, bathroom, separate WC, and two bedrooms. The villa is brightly lit by floor to ceiling patio doors giving wonderful views across the surrounding countryside. A large balcony provides an ideal area for entertaining or just to take in those aforementioned views.
All these properties benefits from an additional wine cave and private parking space. Moreover, close proximity of southern city of Aix en Provence is a great base for discovering Provence and all this eternally popular region has to offer. Within properties for sale listing available from the home page you can find more real estate opportunities.
For regular updates of your search in south of France properties for sale, please subscribe to our free newsletter.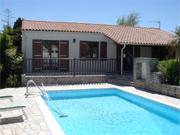 ---