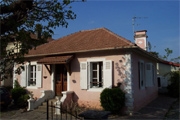 on SALE BY OWNER. DREAM of this property! Look at
VIDEO CLIPS
of the most desirable
property
in this south French countryside. Here the purchase process: in this step-by-step guide, we outline the actual purchasing process.
While price can (and should) certainly be a factor in the purchasing decision making process, it should not be the primary factor. Unfortunately many clients who think they are saving money when making property purchase decisions find out later that the actual costs of doing wrong choice can make the "savings" pale by comparison. Worse yet, buyers that focus primarily on properties price will sometimes unknowingly embrace factors that put their investment at great risk!
Decision of buying properties in France should be based upon three objective factors as follow:
properties in south of France are often located close to the sea: make sure you know the numbers! There are quite an increased fees in French southern seaside and, usually, the buyer pays them all;
south France property for sale from agents are a bit expensive! You will also have to pay the French agent's fees and these can vary, anything from 4 - 15%, though 7 – 8% is most often seen. Think about it!!
buying a house in France could be daunting task! Agents bring you the professional service and friendly advice that is so important when buying a property in a foreign country. Again think about it also!!
Buying properties in France
usually need sellers have an intimate knowledge of their regions, their
properties
and the possible problems that a newcomer may encounter. You can believe that this level of service is essential to ensure that the move to
France
, whether for holidays or full time, is the dream that you long for.
Agents working in the offices in France are all fully qualified and fully trained within the French and UK systems. They are on site to help you on the "complicated" purchasing process! Team working on buying process in France is there because of their love for the country and its people. What better introduction could there be than to be assisted to find your dream home by people who know and love their areas, their houses and their properties!
Surveys are not always done in France. Unlike the UK, even banks lending on property often only drive by the property to check it's there! There are surveyors in France and you can have a full survey done but many buyers in France do not take this option. Many will have a registered builder's opinion on the property. You should discuss the options with your agent when first deciding to buy the property.
It is important to make sure you transfer the balance of your payment to the notary's account in plenty of time for the signing date. This date should have been agreed with the vendor, via your agent or legal representative and it is important you meet the deadline for buying properties in France.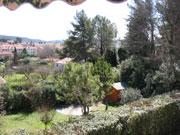 ---