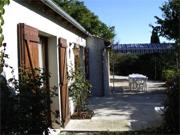 is a GREAT IDEA! If you plan to purchase this
house
, you can see on
VIDEO SHOW
, lot of details. So you could make sure the reality reflect the best aspects before purchase this home.
Why should you purchase this House? Perhaps - Character, Quiet, Close proximity to the beach or other amenities, Good access from Auto-routes Easy to maintain, Buildings for renovation, Plenty of Land or a Caretaker close by. Lot of things! Buying a house is normally all handled by a French notaire who acts for both parties.
If you plan purchase here, the south of France offers a wide range of properties and houses, for quality family and holiday homes, perfect rural retreats. In particular, the DROME ARDECHE has also been made more accessible by frequent, and cheaper, flights from the UK to Lyon and Valence (the prominent city in south of France). Within this region, you will find the beaches of the Mediterranean sea. This is the sunniest area in France and is renowned for its natural beauty and places of historic and cultural interest.
However, buying a house in France can appear a daunting task for an UK buyer!!... From the language barrier to the legal process, the system is different to that in the UK (or any other country...).
Also, British consultants, based in the south, have the experience of having purchased a house in the region and can give very practical advice on buying a house in France. If you already dream of a property for sale in South of France, and wish to buy it for next summer, take a look at this house: think back to when you were buying the first house!
If you're borrowing money to purchase the house, you'll need paperwork with details of the loan. Ideally, you should take this documentation with you on your search trip.
When you buy, make sure you see the plans and photos of the house and its land before you make an offer. In order to have the agreement drawn up, you will need to provide your passport and relevant papers. Once the cooling off period is complete, the contract is binding on both parties and then the deposit is due.
Building surveys are not usually done in France but surveyors do exist and you can have a full UK-type survey done (see the classified pages of French Property News for details of British surveyors working in France). The notaire's charges are related to the value of the transaction, and the "géometre" (the land surveyor) is an additional expense if needed.
Finally, a small selection of properties for sale France is shown on this site, helping you on your dream of buying a house in France.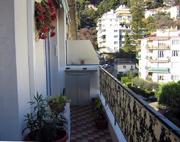 ---