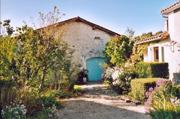 sold by OWNER! A good opportunity for you. Get into DREAM of this
property
! Look at some
VIDEO SHOW
amidst most desirable
properties for sale south of France
available now.
On the French market property, many lovely villas in south of France are for rent or to buy, depending on their location: close to the sea is idyllic! However, make sure you know what you are buying! You should be able to see the plans and photo of the property and its land before you agree to make an offer.
Once you have decided on the property you want to buy, you should contact the french agent; you may still be in their office, of course. The progress of the sale should be monitored throughout to ensure all deadlines are met and all contractual matters are arranged to your satisfaction. The whole process should take 3-4 months from offer accepted to signing the final contract in France.
Before buying french property if you haven't already, you should definitely seek professional advice once you receive the vendor contract. It is written in French, so it is wise to have it professionally translated - you must be sure of what you are signing!
South of France property sales differ from UK: don't be too ambitious, French Property prices have been fairly static for a number of years. Just because you have spent money renovating does not necessarily add the full value to the asking price. Make sure the price is realistic and be prepared to negotiate!
If you plan buying french property take care at all "hidden" cost: make sure you emphasise these aspects in your offer when negotiate with seller. Of course, price is key!
The price should include the agent's fee. On top of the 'net' purchase price of the property, you will need to add the notary's fees (these include government tax on the transaction; the equivalent of the UK's stamp duty), usually about 6-8% of net purchase price. However, it will not include the notaries fee, so you'll need to add this in. If you are using your own legal representative, you'll also have those fees to the total.
The deposit is usually 10 per cent of the net purchase price but can sometimes be less. The "compromis" is now a binding contract (subject to the "clauses suspensives") and if you withdraw while buying french property, you could lose your 10 per cent deposit!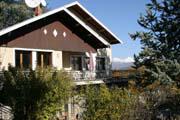 ---