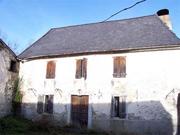 by OWNER! SEE
VIDEO SHOW
: you will ENJOY NICE VIEWS of these
homes
in
South of France
with their furniture. These beautiful
homes
own a special lifestyle and are located in properties fully oriented to
south of France
!
Come to discover this delightful village of the DROME & ARDECHE and let yourself be enchanted, like us, by this beautiful area. Its medieval streets and archways are laid out in a 'circulade' which retains the peaceful and historical atmosphere of days now long gone. Come to taste the local wines, come to watch the colourful festivals, come and be part of it!
You can event try to find out another furnished home with more comfortable furniture than two houses depicted here: no problems... Here, you are at right place!
In south of France property for sale include lot of houses ready to move into because they come fully furnished.
For example this village house offer spacious accommodation: the ground floor could be used as an independent room if needed. The house benefits from air conditioning which allows you to cool down of course but is also reversible so you can heat with it. Obviously, furniture is a first class quality! Massive oak only everywhere and every furniture is made in oak!
In south of France villas for sale are sometime situated on the edge of a historic small town; they look a bit different than in many other country: for example you can observe window decorations - all styles are beautifully represented! Another example of fully furnished homes is depicted here below. Please refer to wonderful photos and available video clips of furniture embellishing these resorts.
Sometime furnished houses for sale in south of France are situated within an hour to surfing beaches of Cannes and close to the snowboarding slopes of the Alps mountains. Perfect as a holiday home or even as an investment for renting out to local people. Within a short walking distance to the shops, restaurants and of course bars where you can talk about the salmon that got away from you whilst fishing the river that flows by the town.
All furnished homes for sale we included in this site are also for let in some particular circumstances. If owner agree with you, any possibility could be studied: renting or long term leasing.
Last home in south of France sold with furniture you can see on listing is this one below:
The original dining room still has some authentic features such as the fireplace and the exposed beams in the ceilings. The staircase, the main table and highchairs are also authentic oak and in a good condition. On the ground floor there is also a furnished lounge inculding six comfortable armchair and an old style oak cabinet. Upstairs are four bedrooms (with four beds) all of a reasonable size for a small house.
No doubt: amongst well furnished homes for sale offering good accommodation and furniture at affordable cost, those below are pretty examples!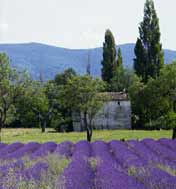 ---