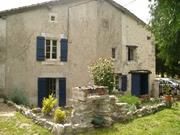 FOR SALE BY OWNER on a SUNNY PLACE. PEEK AT
VIDEO SHOW
!
Real estate prices have been fairly static for a number of years here in France: see below few examples with these character properties for sale in Nyons and Vaison la Romaine, situated close to Provencal South of France (Drôme region).
Amidst those estate opportunities, please take into account this villa in south of France: price is only 240.000 Euros.
The property represents really good value in a superb location. It now only needs a little refurbishement - mainly the sort that comes in a paint tin! If you get your skates on, it could soon be your very own French home! With a total of 6 bedrooms currently but split over 3 units this property will suit those large family groups looking to move together or investors looking to renovate and sell on. Do come in France south and see what ideas you have!
Anyway the house is located in a small modern development on the edge of the town. It was built in 2001 and offers good size accommodation. An over grown hedge hides it from the road and there is a small garden with a spacious swimming pool and a pretty mezzanine.
France south real estate opportunities are broadly known on every french web site! So, before buying french property, (depending on your wishes) you can seek among estate available now on the southern marketplace best properties catering your needs. In France properties for sale are often located in the heart of the countryside village like this second house we have here: price is only 280.000 Euros.
This home is in very good condition, the rooms are of good size. Although not particularly large the house feels quite spacious. Its garden is sunny and its terrace at the back is the ideal place to soak up the sun and taste some of that fruity local south wine. This place would work very well as either a holiday home or a permanent residence. It is a bright, clean and simple home that just needs to find a new owner in south France.
Green fingers are the only thing this house needs. This modern bungalow will win you over with the comfort, condition and great location it offers. Bought four years ago by an older couple they totally refurbished it and brought it up to a luxurious standard amidst France south real estate for sale by owner.
A generously proportioned corridor divides the rest of the house. On its right, there are two bedrooms of good size opening onto the front of the house. On its left, there is a big bathroom with jacuzzi bath and a toilet. The third bedroom is at the end of the corridor with a window on the side of the house.
These homes represent a real estate opportunity to acquire your own corner of the French south with its beautiful countryside. So don't hesitate south French dream any longer! In France south real estate market is probably the sunny and warm matter you could be looking for your retirement!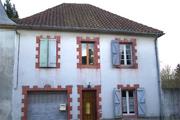 ---