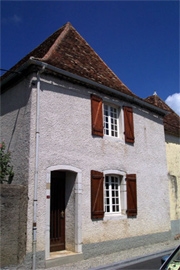 for SALE BY OWNER: the whole process explained here! A FEELING FOR
FRANCE
? Have a look at
VIDEO CLIPS
showing plenty details of this wonderful
property for sale south France
. Please read carefully notes here below!
Buying process in France is held in the notary's office and it's usual for the buyer to be there! If you can't be, you can arrange a power of attorney for it to be signed in your absence. Alternatively, an agent should arrange for you to view the property on the day of the signing because the final contract ("projet de vente") has a clause saying 'sold as seen on signing date', so it's important that you know what state the property is actually in!
Buying property France is a pretty challenge if you don't know where best properties for sale in south of France are located! Several strategies can be assumed, for example:

If the buyer seek for investment opportunities for long term stable return or short term capital growth on the French south, both can be proposed to suit all investment budgets.


If the buyer intends to take out a mortgage then it is necessary for this to be declared at the time of the agreement. A substantive clause in the "Compromis de vente" protects the purchaser's interests in the event that a loan is not made available. In this event, the sale does not proceed and the deposit is returned.


Should your future wonderful property have more than 1 ha. of land, the procedure is basically the same for half ha., except that there might be intervention by French SAFER which has an automatic right of "pre-emption" in order to preserve land which they claim to feels should continue or remain in agricultural use!

As you can realize, buying property France look sometime a difficult task if you don't are careful with famous "Initial Agreement"!
The Initial Agreement is negotiated between buyer and seller and is the initial contract which is called in french "Sous-seing Privé," if drawn up by an French Estate Agent. Alternatively a so called "Compromis de Vente", is prepared by the "Notaire", and is then signed by both parties. At this stage of the process the property is taken off the market.
The "Compromis de Vente" is a legal document, binding on both parties: it should not be taken lightly! At this stage the buyer pays a deposit of a minimum of 10% of the purchase price which remains 'blocked' in a special account at the "Notaire" office until such time as completion takes place or the purchase is aborted.
Ultimately, don't forget:! On top of the 'net' purchase price of the property, there will be notary fees, and also french agent's fee when buying property France.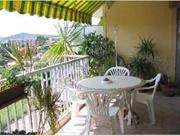 ---