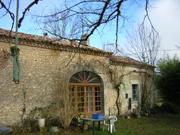 for sale BY OWNER is a GREAT deal! Go on DREAM! Take a look at
VIDEO CLIP
showing you wonderful details of those
properties
...
This site can offer you a superb selection of properties through the best of the region. It also represent a number of reputable British companies always seeking quality properties and villas southern France with swimming pools, jacuzzi bath and mezzanine to let during the season.
French agents specialises in houses and properties in the DROME & ARDECHE region of the South of France. At all levels, property prices in these unspoilt regions of the South of France are extremely favourable compared to the more widely known areas.
Buying french properties is matter of opportunity: just let me know when you are visiting France and I can arrange viewing appointments for you throughout the region... covering the areas around the key centres of Valence, Valreas, Vaison la Romaine (close to Ardeche), located near to this countryside village. Please contact me for further details.
Here are 3 important factors to remember when you are buying french properties: Location, Surface, Price.
The price as displayed in a French agent's rate should include the French agent's fee (the price should be including VAT if this is the case). It will not include the notaire's fee, so you'll need to add this when comparing the prices. Please make sure you do your sums correctly!
In France it is usually the buyer who pays all the fees. On top of the 'net' purchase price of the property, there will be notaire's fees (including stamp duty), which are usually about 6-8 per cent of the net purchase price.
Buying a property for sale south of France is often a matter of price: if you are to use your own legal representative, you'll have those fees to add to the total, also. When looking at websites of properties for sale in France, as well as through your French agent's books, always ask exactly which fees are included in the prices!
When you make an offer your agent should be able to advise you on the requirements of the vendor. Follow the agent's advice and you should be fine.You should also discuss the available options with your agent when first deciding to buy your property in south of France. Many French buyers do not bother with a survey but may take out a registered builder's opinion on the property.
Ultimately, French agent's fee are an important point when you make total cost for buying french properties!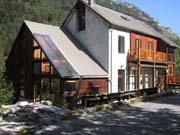 ---